We are a staff of IT, legal and labor consultants who have been working together since 2001.
We are driven by a sincere passion for our work and we listen to you, in good harmony, with every type of reality.
We work in synergy with numerous Partners to offer you services complete and professional Reputation Monitoring, Analysis of IT Risks and Forensic Analysis are the brainchild of Informatica in Azienda, IT and business consulting firm, from Bologna, born in 2001 and directed by Dr. Emanuel Celano.
We look forward to making your knowledge and … good navigation!
Reviews about us: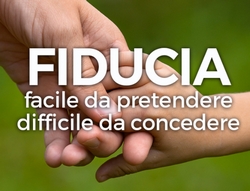 To read all the recensioni dei nostri clienti su google [ click qui ]
Dott. Celano Emanuel
If you wish to read the Curriculum Vitae del Dott. Emanuel Celano [ click qui ]

Informatica in Azienda Vi invita a visitare gli altri siti del Network : 
www.InformaticaInAzienda.it : (Portale di Servizi alle Aziende)
www.SitiAggiornabili.it : (Creazione Siti Internet Aggiornabili in autonomia)
www.ArrivarePrimi.it : (Posizionamento Siti Internet nei motori di ricerca)
www.SoluzioniLegali.it : (Soluzioni Legali ed Informatiche – Consulenze Online)
www.AssistenzaPcDaRemoto.it : (Sito di Assistenza Computer anche da Remoto)
www.VideoSiti.it : (Creazione Siti Internet Video)
www.ProtezioneInTempoReale.it : (Protezione in Tempo Reale dei vostri dati e valori)
www.VideoPerEmail.it ( Campagne di marketing con invio di video email ai vostri clienti )
www.AnalisiDeiRischInformatici.it (Analisi dei Rischi Informatici in Azienda )
www.AnalisiForense.eu (Analisi Forense ed Investigazioni Informatiche )
www.IlMioGestionale.eu (I Migliori Programmi Gestionali )
www.AssistenzaCellulareDaremoto.it (Assistenza Cellulare Da Remoto)